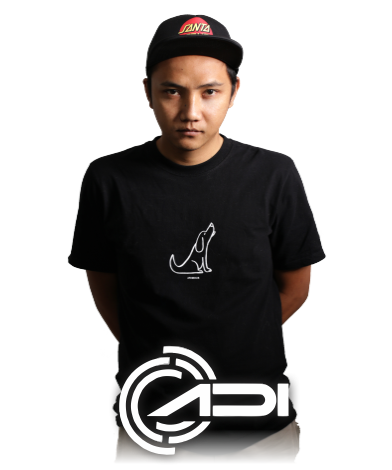 Adi started knowing and learning about electronic music all the way back in 2014 at Bogor. He started off by jamming and playing back to back sets with his DJ friends, until he finally got his very first gig in 2015 then began to play many more gigs soon after.

In 2019 Adi moved to Bali to further pursue his interest in electronic music, however just joined H3llo DJ School in the early 2022. Succesfully finishing his DJ education with perfect scores, he then went on to began playing gigs at Bali. Having a good solidarity and personality in the entertainment industry makes it much easier for Adi to gain many more gigs.
Starting off his DJ career with progressive and house being his main genre, now DJ Adi is able to play much more genres like Bigroom, Melbourne Bounce, Mash-Up, Pop Dance, Progressive, Trance, Psy Trance, Techno, Melodic Techno, Tech House, Melodic House, Groove House, Funky House, Deep House, Tropical House, Future House, Bass House, Speed House, Electro House and other more.
Events Experince  Bali Automotive Modification – BOMS 2022

Night Club DJ Experince   9'Square Bali, Engine Room

Bar, Lounge, Sunset & Hotel Experience  Kingsway, Keramas Aero Park, Hago Beach, Angel Lounge, Bali Nice Bar & Resto

For more info and booking DJ's
Contact us :