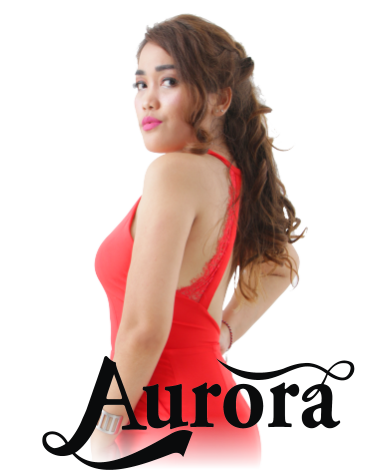 Ruth Oktonita or more well known as her stage name DJ Aurora was born and raised in Jakarta, however since 2020 she started living in Bali. First started her career as a DJ through learning at H3llo DJ School and successfully finishing her DJ education at the 17th of October 2020.

Aurora's obsession with music began ever since she was a teenager, in her opinion music has always been apart of her soul. Even though Aurora is considered to be quite new in terms of DJing she certainly has some experience working at many different night clubs like Lunox, Engine Room, Vi Ai Pi Club, 9'Square.

Other than playing at discotheques, Aurora also plays at various other events like several wedding partys, Birthday party at Ubud, Gathering event in Keramas Aero Park, and being a part of a line up in Bali Automotive Modification (BOMS) in December 2020. Aurora also has some experience playing at a couple of bars and restaurants in Bali, some of them being at Beer&Co Seminyak, Natys Resto, Warung Pepe.
Some of the music genres that she has mastered are electronic, electro house, big room, melbourne bounce, pop dance, house, tropical house, deep house, bass house.
Events Experince  Bali Automotive Modification – BOMS 2020, PNB Modification Contest 2022

Night Club DJ Experince   Lunox, Vi Ai Pi Club, Engine Room, 9'Square

Bar, Lounge, Sunset & Hotel Experience  Kingsway, Pavilion Surf Club, Vi Ai Pi Red Room, Envy, Keramas Aero Park, Hago Beach, Beer&Co Seminyak, Kutabex Hotel, Tribe Hotel, Citadines Hotel, Warung PePe

For more info and booking DJ's
Contact us :