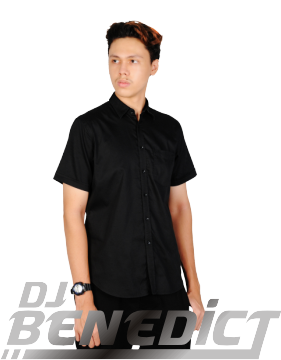 Benedictus Auric Adam Berlin is a descendant from the Netherlands but was born and raised in Bali, Indonesia.

Benedictus Auric started his career as a DJ by learning through H3LLO DJ SCHOOL in the early 2019 and finished his education perfectly. This young and talented DJ from dutch holds the stage name DJ Benedict.
Choosing EDM as his main genre, DJ Benedict can also play different genres such as House, Tech House, Groove House, Deep House, Future House, Bass House, Tropical House, Progressive, Techno, Trance, Mash-up, R&B, Hip Hop, Twerk, Pop & Moombahton.
Ever since he was a kid DJ Benedict has always liked and is talented in art. Benedict is fluent in both English and Indonesian however he prefers to speak in English.
Even though DJ Benedict is considered a novice in terms of DJing, he is always excited to learn and sharpen his skills as a DJ. He also frequently plays on various astonishing shows and events.
Events Experince (Bali) Bali Automotive Modification – BOMS 2020

Night Club DJ Experince (Bali) Vi Ai Pi Club, LUNOX Club, Engine Room Club,

Bar, Lounge, Beach club and Hotel Experience (Bali) Beer & Co. Seminyak, Modus Bar, Queen Restaurant