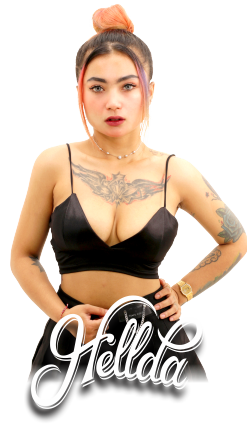 Maria Hellda holding the stage name DJ Hellda is a young and talented DJ originally from Kuningan, Jawa Barat. She started her DJ career by learning through H3llo DJ School, even without any music background she still manages to succeed her education perfectly with her amazing talent.
DJ Hellda has always loved music ever since she was in junior high and joined the night world in the 2017, however just started her DJ career in the late 2022. Even with her little experience in DJing she still manages to exceed in her career due to her high charisma and strong passion to music.

She started learning by choosing Dance Pop as her main genre, then from there she proceeds to learn other genres like Electro House, Big room, Progressive House, Tech House, Deep House, Tropical House, and House.
Residency Experince   9'Square Bali

Night Club DJ Experince   [ Bandung ] 9'Square Bandung [ Bali ] 9'Square Bali

Bar, Lounge, Sunset & Hotel Experience  Kingsway, Hago Beach, Keramas Aero Park, Angel Lounge